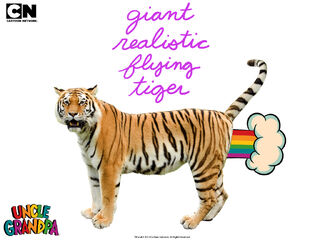 Giant Realistic Flying Tiger (GRFT)
is one of
Uncle Grandpas
pets and best friends.
Physical Appearance
Edit
GRFT's name says it all. Her large figure makes enemies very intimidated. She can travel and transport people very quickly using flight while leaving behind a rainbow trail. It is unclear whther the rainbow is what propels her or that the trail is just a bi-product of her flight.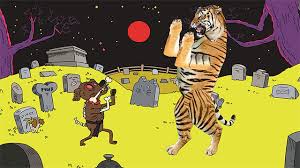 GRFT is very nice and kind. She can also be very aggresive. She strays out of the RV if the front door is left open. She is very loyal and obeys commands. If she does get free time she'll go to the towns shopping area and get some clothes or she will get her nails done along with a tan.
Ad blocker interference detected!
Wikia is a free-to-use site that makes money from advertising. We have a modified experience for viewers using ad blockers

Wikia is not accessible if you've made further modifications. Remove the custom ad blocker rule(s) and the page will load as expected.